Ella Ora delivers an unprecedented level of service. Our clients will leave with glowing skin, instructions on how to use their products at home and a general sense of well-being following their visit to our skin therapy clinic.
Jennifer Norman
Master Aesthetician and Educator
An aesthetics instructor and academic program coordinator in South Carolina, Jennifer authored all the courses that aestheticians take to gain an education in the SC technical college system.
She began her career as the director of spa services at Woodlands Resort and Inn; she was instrumental in attaining a Five Diamond Rating in the exclusive Relais & Châteaux Awards, bestowed to less than 1% of all inns in the world. This exposed her to numerous celebrities, CEOs, and world leaders.
She specializes in correcting skin issues such as acne, rosacea, and premature aging of the skin. Jennifer has expertise in the Eastern philosophies of Traditional Chinese Medicine, reflexology, reiki, and acupressure, and is certified for Manual Lymphatic Drainage for face and neck.
During her 25 years in the aesthetics industry, she has had the privilege to train Charleston's aestheticians for 18 years. She now brings her years of teaching and expertise in the aesthetics industry to Ella Ora.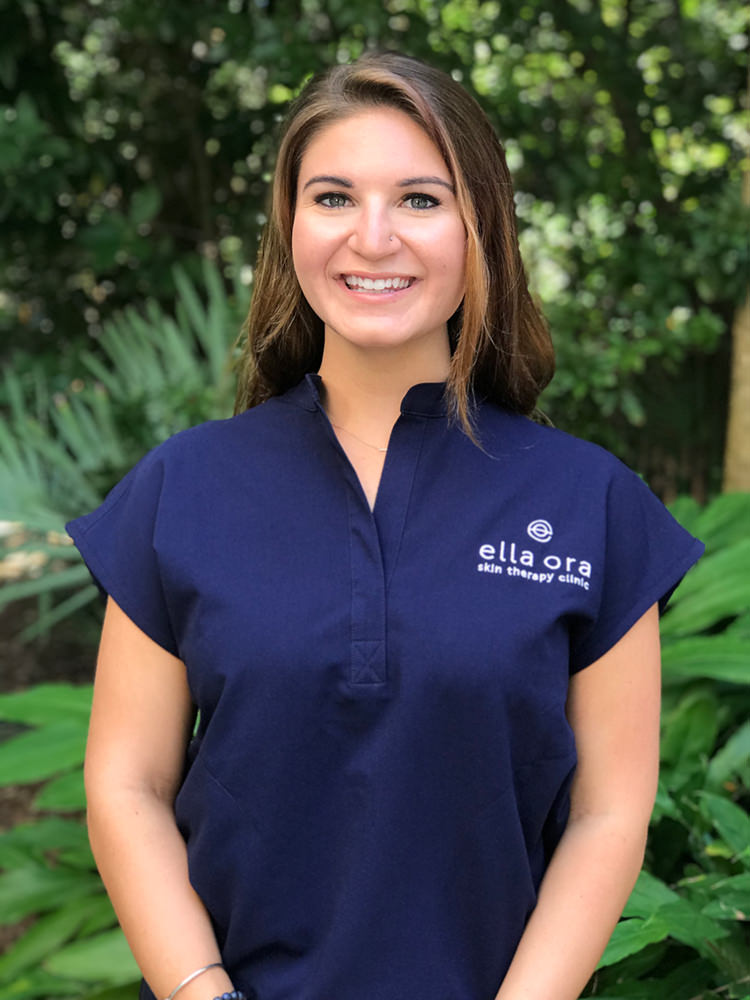 Cassie Calhoun
Master Aesthetician
Cassandra was born and raised in a small New England town and attended the Institute of Skin Science on the seacoast of New Hampshire in 2013. There she learned an extended amount of diseases and disorders of the skin and skin anatomy, clinical peel treatments, ingredient chemistry, and top spa etiquette.
Skincare is a true passion, as she has struggled to treat her own skin even as a professional.
While practicing up north in a college town she focused on personalized treatments for clients struggling from the harsh weather elements, as well as microdermabrasion treatments and bridal makeup artistry.
She moved to the Charleston area last year and has focused on creating a clientele here in the Low Country. She believes a clinical treatment can feel luxurious, personal, and relaxing but still be results-driven. She is an eager learner, likes to be aware of the latest and most efficient tools and ingredients, and looks forward to treating clients and creating a relaxing environment here at Ella Ora.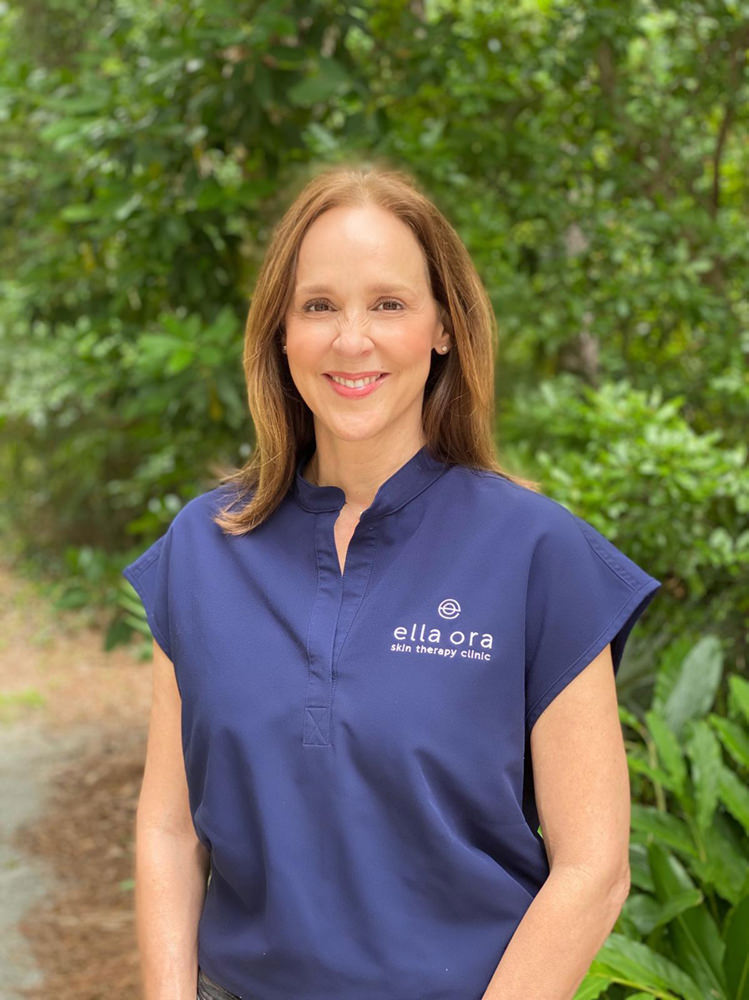 Pamela Lesch
Aesthetician & Laser Specialist
Pamela Lesch is a licensed aesthetician, certified makeup artist, and laser hair removal specialist.

Her love of all things beauty began at a very early age. She can recall swiping the lipstick from her mother's lips and applying it to her own.
Pamela has a Master of Arts in Teaching and loves educating her clients on their skincare and cosmetic needs.

Her extensive work in the Charleston bridal beauty industry keeps her in touch with current trends.

Additionally, she works as a freelance makeup artist for CNN and MSNBC, working with politicians and pundits from around the country when they make appearances in the Charleston area.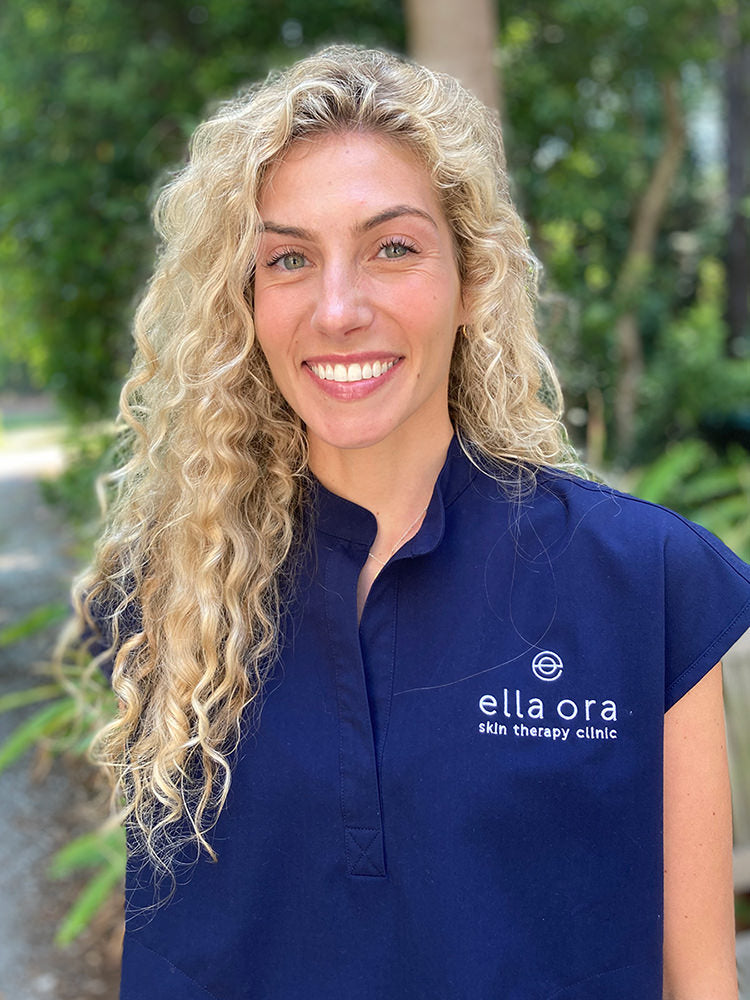 Hailey Kirby
Aesthetician & Laser Specialist
Hailey Kirby, our Laser Specialist & Aesthetician, whose biggest joy comes from helping everyone she meets feel their best, is Ella Ora's newest team member. After several years in her corporate career, Hailey's desire to pursue a role that would give her the opportunity to enhance the wellbeing of others and herself inspired her to take a leap and go back to school for what she enjoys most in life, helping others.
Hailey transitioned jobs and started her studies at Paul Mitchell the School—Charleston in their Aesthetics Program. Hailey grew up in a full household, where she had no shortage of people to drill about their health and skincare routines to feed her fascination. Her passion for learning to heal the body inside and out led her to Ella Ora.
Aside from her love for all things skin, health, and wellness, her favorite place to be is by any body of water. Hailey loves a good cup of coffee on a slow morning, and enjoys hanging out with her big family, her pups Watson & Charli, and her husband Austin.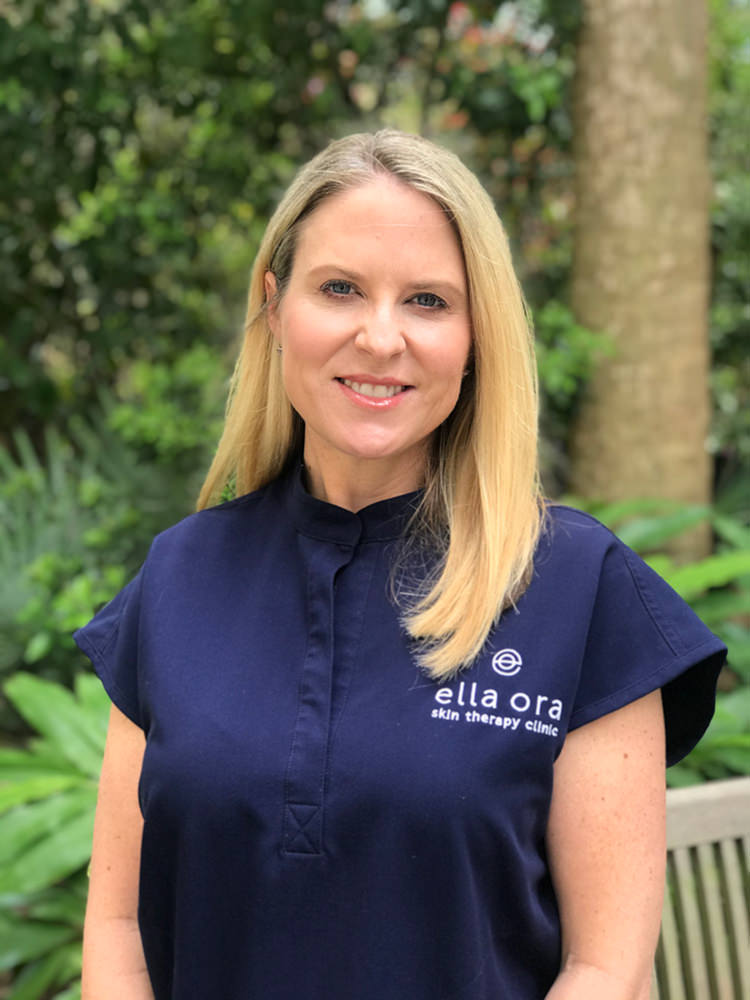 Ann Griffin, PA
Physician Assistant - Certified
Ann grew up in Charlotte with a father who was a physician and has spent her entire life around the practice of medicine.
Ann attended MUSC College of Medicine, where she received her Master of Science in Physician Assistant Studies. It was on a medical mission trip to Nicaragua to treat various skin diseases that she fell in love with Dermatology!
Ann's experienced in all areas of dermatology, including medical, surgical, and cosmetic. She brings her breadth of dermatology and luxury aesthetics to Ella Ora Skin Therapy Clinic and will address skin issues such as acne, rosacea, and perioral dermatitis.
One of Ann's greatest passions is traveling! She spent a year living in France and London while working for the United States Consulate.
Ann enjoys playing tennis, riding her road bike, fishing, skiing, and hiking! She lives in Mt. Pleasant with her husband, Leon, two sons, Sullivan & William, and their two cats, Jersey and Indiana Jones.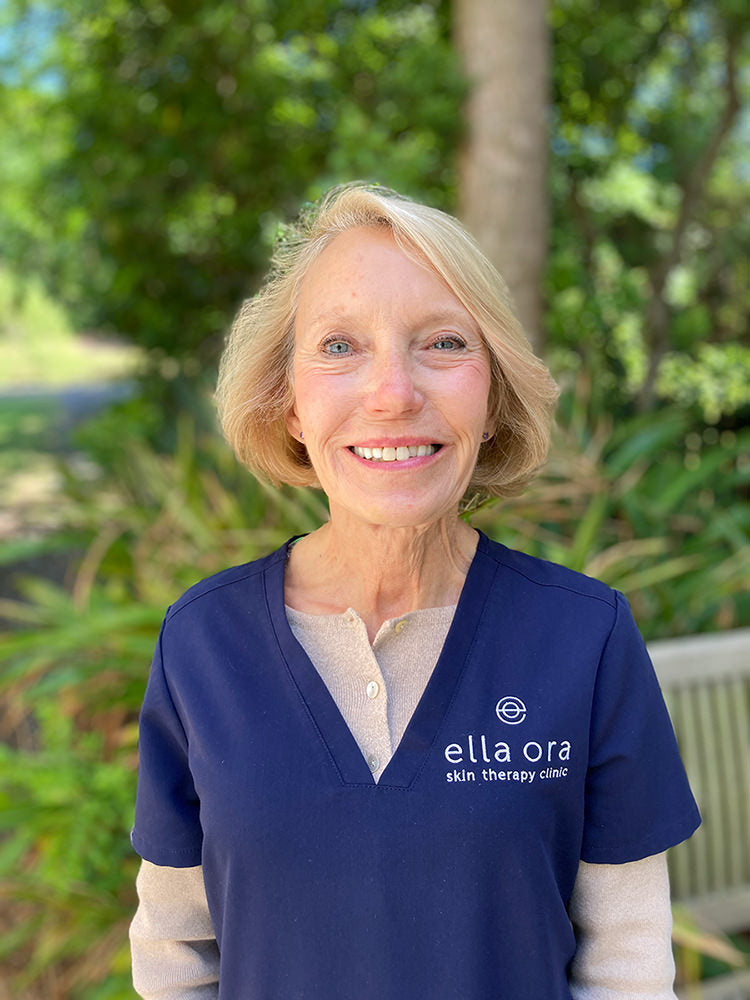 Dr. Karen Quigley, MD
Plastic Surgeon
Dr. Karen completed her General Surgery residency in Lexington, KY and went on to Vanderbilt to join a newly created trauma team in the ER. She quickly realized a preference for facial trauma and decided to commit to something she knew she wanted all along, Plastic Surgery.
Dr. Karen did her Plastic Surgery residency in Memphis, TN where she was recruited by the Plastic Surgery Group of Memphis. Her career grew from reconstructive surgery to a mostly cosmetic practice.
Her husband, also a Plastic Surgeon in Academics, wanted a change of scenery and persuaded her to retire and move to Charleston.
Karen and her husband love the area, but Karen also missed patient contact. This led to a new, exciting alternative to surgery. Something where her trained eye and years of Plastic Surgery skills would be put to good use in her new home, Ella Ora!
In addition to her husband, Karen has two children; Sean, a lawyer in Lexington, KY, and Caitlin, a nurse in Boston. When she is not researching new ideas on the aesthetic forefront, she is exploring downtown Charleston with her two dogs, Newman and Charlie.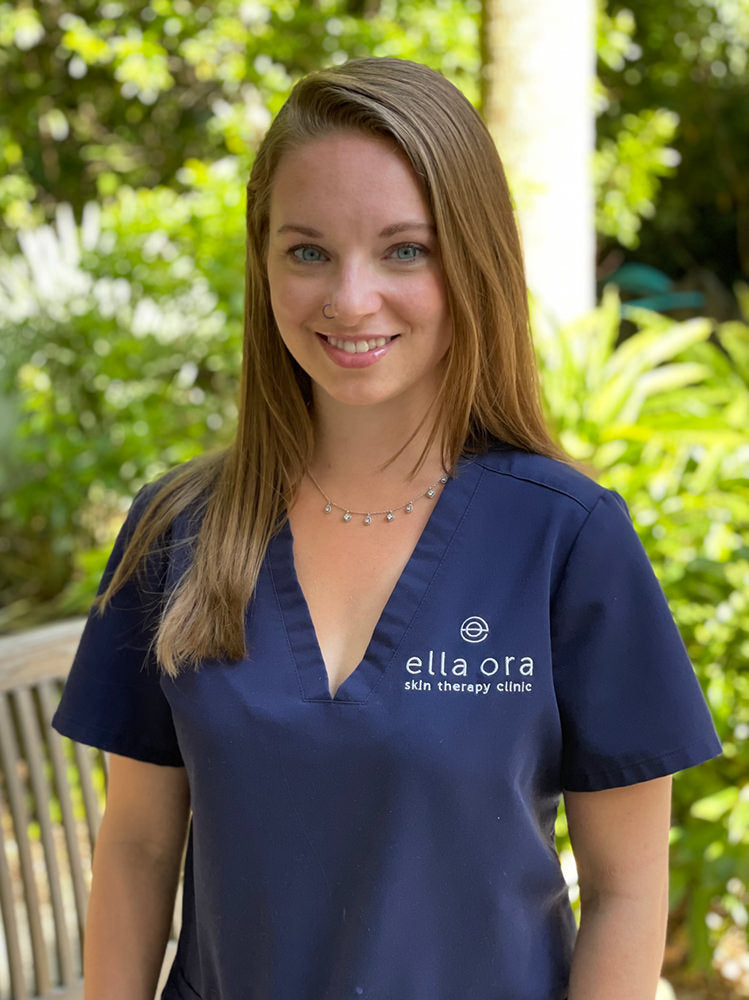 Sabrena Ballinger C.N.A.
Office Manager
Sabrena Ballinger is a Certified Nursing Assistant. For the past six years, Sabrena has dedicated her time, energy, and love to caring for senior citizens inside long-term nursing facilities, assisted living homes, and acute care inside the home of some of her clients.
Originally from New Jersey, Sabrena moved to South Carolina during high school with her family to escape the cold and the snow.
In 2015 Sabrena finished her High School career with her Nursing Assistant License and moved back to New Jersey to attend Rowan College for Nursing.
In 2020 she returned to Charleston and became part of the Ella Ora Family.
Sabrena brings many talents with her to Ella Ora, and her passion and love for our clients are what stand out the most!
Tasasha Watson
Assistant
Tasasha is a Registered Medical Assistant, a mother of an amazing and bright 4 year old little boy, and recently engaged to her college sweetheart of 7 years.
She moved to Mount Pleasant, SC with her family as a teenager in 2012.
Tasasha fell in love with helping others at a young age, so after high school, she attended ECPI University for 2.5 years and earned her degree as a Medical Assistant at the top of her class.
Though her desire to help others burned deeper, she wanted to help them feel beautiful. Tasasha always loved skincare, so she courageously applied to the Charleston Cosmetology Institute.
She graduated early November 2021 as a licensed Esthetician and her dream of helping others look and feel their best finally came true!
Button label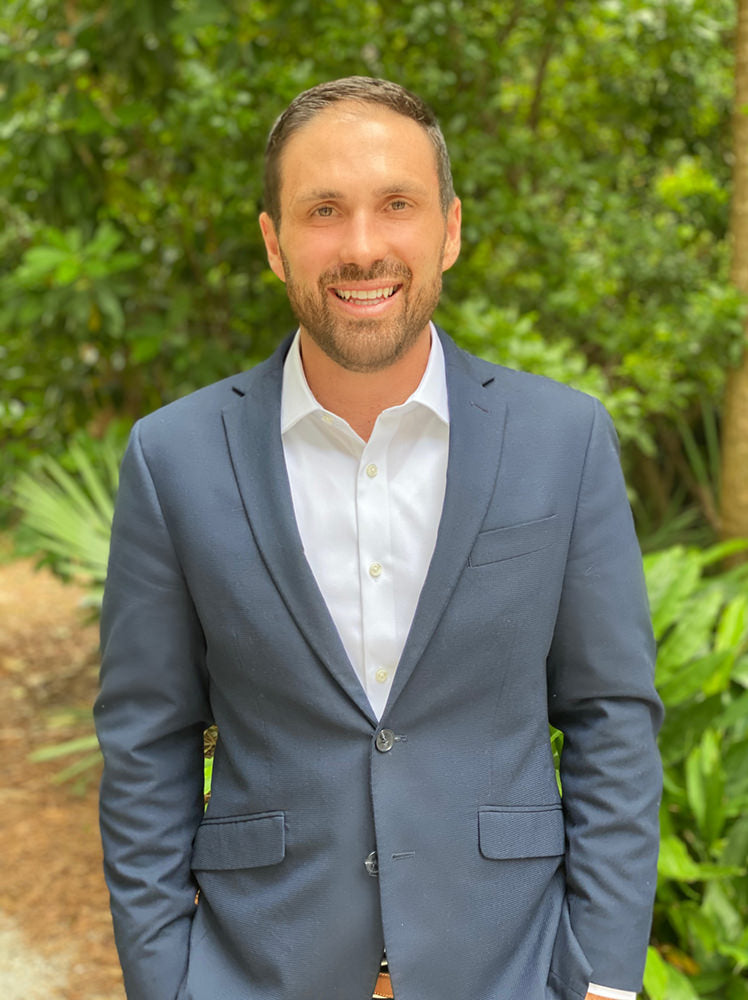 Andy Miles
Director of Operations
Andy Miles joined Ella Ora as General Manager and soon took over as The Director of Operations after relocating to Charleston from his hometown of San Diego, CA. In this role at Ella Ora, he will continue his passion for pampering and encouraging people through cosmetology, aesthetics, and a true love of health and wellness.
Andy graduated from San Diego City College with the highest honors in both Cosmetology and Aesthetics. After graduation, Andy was invited to serve on the Advisory Board of the San Diego City College Cosmetology Department. Andy holds cosmetology licenses in both California and South Carolina. Andy attributes much of his success, love for people and his attention to detail to his over 20 years in the hospitality industry. Aside from his leadership experience and acquired skill set, Andy just loves being a part of the Ella Ora team. His confidence paired with his ability to be a team player allows him to serve and address the needs of both clients and staff alike.

Dr. Debbie Mitchell
Medical Director
Prior to attending Medical School at The University of South Carolina, Dr. Debbie practiced as a Pharmacist. Following Medical School, Dr. Debbie was a Director at the VA in Columbia, caring for America's heroes.
Ten years ago, Aesthetic Medicine piqued her interest, resulting in the opening of a Medical Spa. Although a strange combination, aesthetics and hospice care continue to be her loves.
"Making people feel better about themselves and caring for those at the end of their journeys through life are my passions", says Dr. Debbie.
Get In Touch

Contact us to set an appointment for one of our luxury services or answer any questions.

Contact Us